Role models give us a living, breathing, picture of what our lives can be like AFTER we've chosen to follow our heart's calling and make the shifts we want to make.
They help us visualize where we're GOING, rather than where we are right now.
The women in this video are part of the sisterhood inside Mentor Masterclass. They're either graduates of the program, or they're still students.
You can use them as role models to add emotion and clarity to your own visualizations of what YOUR life would be like if you decided to become a coach.
Are you ready to follow these role models, take new action, and become more of who you really are? Get the Mentor Masterclass application here!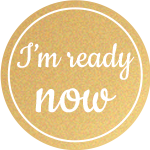 Got Questions?
If you have questions about Mentor Masterclass, get every detail here.
Listen and Connect with Me!
I've been deepening in connection with my tribe lately to support you in making decisions about Mentor Masterclass and living the life you deserve. Check out these recordings of recent powerful events!
The Power of Themes: Click here to listen to this live sisterhood call where we joined hands (virtually and energetically) and stepped into a new reality…a new paradigm that let us redesign our lives and become brave leaders and in service, while we live open-hearted, abundant lives.
Heal Your Money Story: Click here to listen to me get raw and real and teach you how to stop letting your personal stories about "not enough money" get in the way of living the life you deserve.
Dream Business Q&A: Click here to hear me answer all those burning questions you have about Mentor Masterclass (the audio starts at around 17:40)!
After you submit your application for Mentor Masterclass, I'll invite you to join an intimate Sister Circle Consult with me where you'll be able to connect personally with me and talk about you joining the sisterhood! To find out how to join the next Sister Circle Consult, email support@mentormasterclass.com.