Coming together in sisterhood can be life changing and empowering, because being with other supportive, nourishing, women in community can mirror parts of ourselves we often take for granted.
It's also be a safe space to show up fully as who we are (or who we want to become!), without judgment or agenda. Plus, it's one of the best ways to start believing in yourself more and more, because your sisters see and Reflect back your strengths and inner treasures.
This video helps you tune into the feelings of what it's like when you're part of a supportive sisterhood.
Watch the video and I'll tell you the personal story of how sisterhood and changed my life. You'll also hear how my experience with sisterhood helped me stop struggling and learn how to receive.
Before I learned this I was the giver to everyone in my circle – with no boundaries. As women, we struggle with this a lot. We give to everyone, except ourselves. Sisterhood can change that.
In the video you'll also meet graduates and current students of Mentor Masterclass. Their stories will show you how sisterhood helps them emerge into the women leaders and coaches they feel called to become.
Let the success of these lovely women help you tune into what YOUR life might feel like when you make the choice to start and grow your own coaching practice in this container of sisterhood.
When you're ready to apply for Mentor Masterclass, you can get the application here.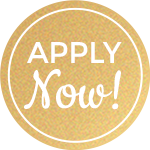 Got Questions?
If you have questions about Mentor Masterclass, get every detail here.
Listen and Connect with Me!
I've been deepening in connection with my tribe lately to support you in making decisions about Mentor Masterclass and living the life you deserve. Check out these recordings of recent powerful events!
The Power of Themes: Click here to listen to this live sisterhood call where we joined hands (virtually and energetically) and stepped into a new reality…a new paradigm that let us redesign our lives and become brave leaders and in service, while we live open-hearted, abundant lives.
Heal Your Money Story: Click here to listen to me get raw and real and teach you how to stop letting your personal stories about "not enough money" get in the way of living the life you deserve.
Dream Business Q&A: Click here to hear me answer all those burning questions you have about Mentor Masterclass (the audio starts at around 17:40)!
After you submit your application for Mentor Masterclass, I'll invite you to join an intimate Sister Circle Consult with me where you'll be able to connect personally with me and talk about you joining the sisterhood! To find out how to join the next Sister Circle Consult, email support@mentormasterclass.com.