LISTEN TO THE AUDIO HERE
Start and Grow Your Coaching Practice with Self-Confidence, Inner Guidance, and Feminine Power
Get my free 1-week Mentor Masterclass Coaching Self-Discovery program…
When I first started off as a life coach, I grew my practice so fast that it got me featured on the front page of the New York Times. Ever since then, I've been teaching women who aspire to become mastery level trained coaches the 4-step process I used to quickly learn the skills to become a coach and feminine leader…
Get paying clients my first week in business…
And fill my practice within 14 months of becoming a coach.
That's how I became known as "The Coaches' Coach" and the reason I created my full-length, signature program, Mentor Masterclass.
It's also why I'm sharing this free, all-new Mentor Masterclass Self-Discovery Week.
7 Days of Soulful Practices to Help You Become A Successful Life Coach
I created this beautiful and intimate week of self-discovery…
to help you finally lay down that heavy protective shield and lone warrior mindset. Instead finding the energy and clarity to launch your dream business on a foundation built on ease.
The mediocre ways of powering through and surviving on maintenance mode to achieve success are over.
Openhearted connection, a willingness to receive support, and the resources you need to become your own boss supported by Mentors and Sisterhood is the new paradigm.
It's a present reality you can choose and a future you will begin to create over the next 7 days in this free Self-Discovery program.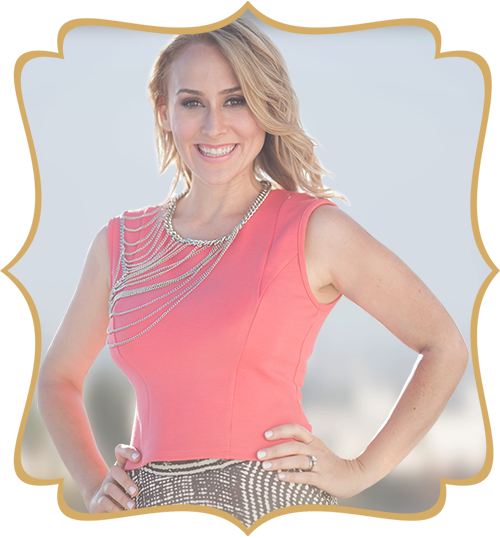 You made it brave one.
Somewhere inside of you, you know that you're here for something bigger. You're here to be of service; to be a beacon of light for positive change. Regardless of whether you're on the path already, or don't know where to take the next step, you've found your way here.
And if you, like me, trust that there are no accidents, then perhaps you've finally found what you've been looking for…
I'm Jeannine, founder of Mentor Masterclass and I believe with my whole heart that a divine force has guided you here, connecting us at this exact moment, with great purpose.
In this free Mentor Masterclass Self-Discovery Week, you'll learn:
The unique 4-step process I used to become a skilled coach, start and grow a successful coaching practice in 14 months.

Why self-discovery is the key that unlocks the door to becoming a confident coach.

How to use role models and mentors to create a coaching brand and serve a niche community of clients, that reflects your true gifts and personality.

The healing, transformative power of sisterhood and receiving support.

The real reasons most women feel the desire to become coaches and feminine leaders (and how that makes them truly successful!).

Why believing in yourself is the foundation for building a successful business, and how Mentor Masterclass helps you create new self-empowering beliefs that get you there.
If you're thinking about becoming a life coach, my self-discovery week helps you explore and decide if coaching is right for you…
If you're already a coach and looking for solutions to build your self-confidence and grow your business more quickly, my self-discovery week helps you find the answers you're looking for.
Sign up now, sister, and I can't wait to walk the path of self-discovery beside you! I'll see you inside.
Get instant access to your Mentor Masterclass Self-Discovery Week and start today…